When you need calibration … let us handle it.
When precision is paramount, we offer curve characterization services for your existing temperature sensors and humidity transmitters even if you didn't purchase them from us. At Thermalogic, we put our technical expertise to work to ensure your applications and equipment meet your standards.
Thermalogic® Corporation offers curve characterization services for RTD and thermistor temperature sensor assemblies allowing users to use actual resistance data in lieu of nominal curve data in critical control applications.
We also offer temperature sensor curve characterization and humidity transmitter calibration for products manufactured by other manufacturers in addition to Thermalogic products.
Temperature sensors are checked in an NIST traceable liquid bath or dry block method depending on the application. Our company will supply curve data for each sensor based on the customer's specific requests. We can check as many temperature points as you like and will furnish a Certificate of Calibration (see below for details) for each sensor upon completion.
Humidity Transmitter outputs are calibrated at a low, medium and high humidity in saturated salt solution tanks that are held at an ambient temperature of 25°C, +/- .1°C to insure accuracy over the usable range.
For more information visit the links below which will explain the procedures and what information you need to get the process started.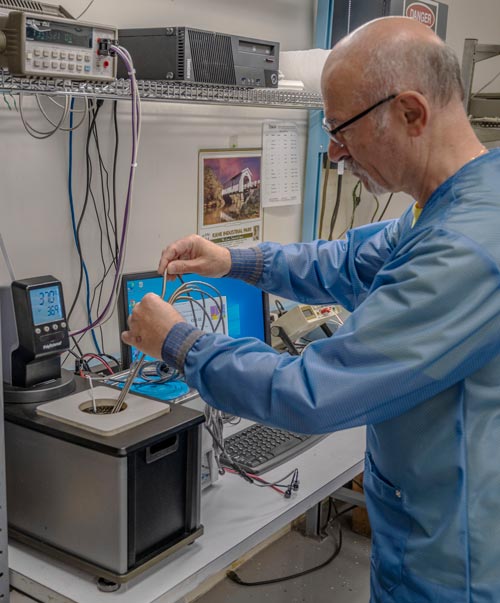 Information
Get Started
Contact us today with the specifics of your calibration request using the form below. Use some of these details so that we may better understand your request:
 Type of Temperature Sensor or Humidity Transmitter
 Quantity required for calibration
 Temperature points at which you would like the sensor(s) certified.
 Humidity transmitters are calibrated at 11.3%RH, 52.9%RH, and 93%RH.
Upon receipt of your information, we will contact you to go over more details with one of our sales engineers.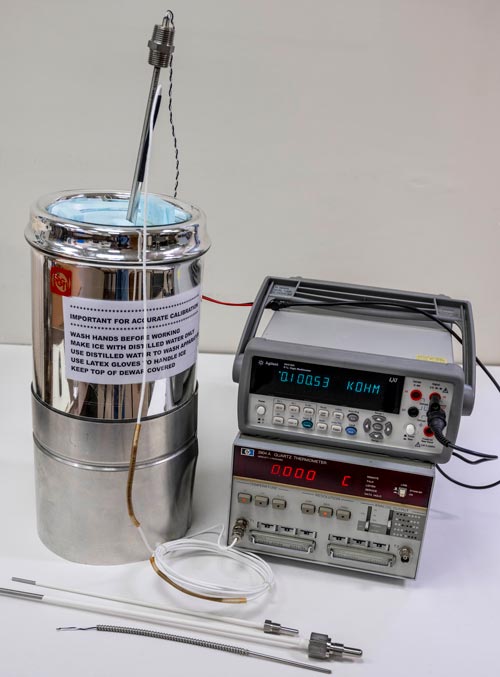 The Process
Once we receive and finish the calibration process we will generate a Certificate of Calibration for each sensor you have requested. Below is a sample of a typical certificate that Thermalogic uses, or, we can customize a certificate to the exact specifications that are required for your needs.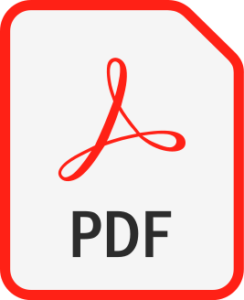 Sample Certificate
Your sensors can be sent back in the future at any interval you wish for re-calibration (quarterly, bi-annually, yearly) depending on the requirements of your industry.